Signature Events, Pop-ups and More by Dec 9th
Whether it's at one of our own gallery events - where the drinks are cold and the creative energy is flowing free, a pop-up art display, or even a custom activation at a large festival, we strive to put art first with everything we do. We want to make sure we're your next Friday night soiree, your go-to for LA-based creative culture. ​We have live events and activation's popping up all over town. Get on the email list to be the first to know about what's happening next, or click through to any of the items below to learn more.​​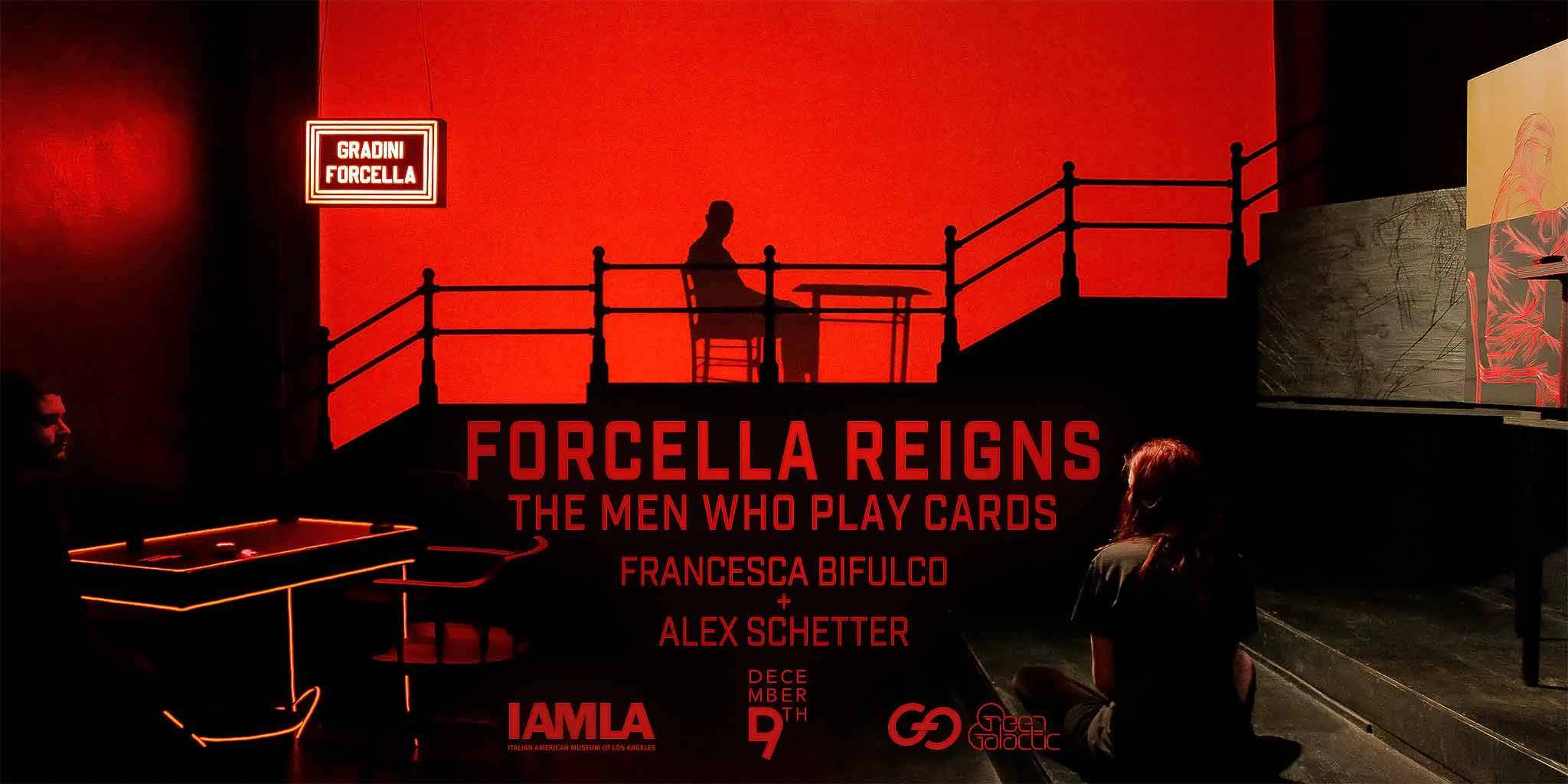 December 9th is proud to present an encore presentation of sculptural painter Francesca Bifulco's Forcella Reigns: The Men Who Play Cards, an immersive multimedia installation, in deep collaboration with digital artist/sound engineer Alex Schetter.
Forcella Reigns is the culmination of a three-year anthropological study in a rundown neighborhood in Naples, Italy. There, Bifulco imbedded herself with a group of men who play cards on a corner staircase, Gradini Forcella...

open studio: feat. prime & bumps
December 9th presents the Open Studio series. Join us as we step inside an artist's workspace, and see where their unique creations are brought to life. All works available for purchase.Coming in August, a rare opportunity to step inside the shared studio of artists Jose "Prime" Reza and Karlos "Bumps" Marquez...
make & take stencil workshop
This (Make & Take) Stencil Workshop with Jeremy Novy gave attendees a brief (yet insightful) history of stenciling and other revolutionary acts of street art as seen in ancient and contemporary art. Guests gained a basic understanding of how to design, cut, and spray their very own stencil―to take home that day.
an illuminated exhibition in neon
Los Angeles-based Karlos "BUMPS" Marquez (born 1968) has been contributing to the local art scene since 1983—when he first created graffiti with friends under the name of "Kartoon". He continued to develop his style by pursuing art at Los Angeles City College and the "Associates of Art" school in Sherman Oaks...
Join us every three months @ W Los Angeles - West Beverly Hills' Living Room Bar for #REPRISE -- a free to attend monthly event featuring what's new + cool in music, art, and fashion.Presented by December 9th, this event featured the launch of a mural Jeremy Novy, with work on display + a pop-up fashion display and DJ set by LP Giobbi.
Jason Soltero is a Los Angeles native with a background in Landscape Architecture and design. This education continues to inform his work and can be seen in his observation and articulation of the patterns and natural phenomenon that inspire him. His studio has come a long way from their humble beginnings in the...
penda diakite: reflection
Artist Penda Diakité grew up between her two homes in Mali, West Africa and Portland, Oregon. As a result, she meshes the vibrant colors and patterns of her Malian side with influences of her urban upbringing. Her artwork is a reflection of these blended cultures, as her pieces often illustrate a visual commentary on historical...

surfing on a wave of juice
In 2009 while studying fine arts at Santa Monica College, Narrator was offered a place in a mentorship program and was planning to transfer to another college. However, an early morning painting session on a wall of the 405 Freeway changed all that. By the time Narrator and his accomplice had made it back to their car...

American artist & designer best known for his work in the apparel, graphic & product design worlds. He also works in other mediums, including hand drawing, printmaking, photography & music. His work explores traditional beauty, pop culture, propaganda, advertising, celebrity, and humanity at large. This work has been...

Julian Gooden, the enigmatic diversely creative artist known as Jimmy Warhol is a self taught artist with heavy influences from street art, abstract art, and color science. He works in numerous mediums from acrylic and spray paint on canvas, to printmaking and installations. His use of color is purely instinctual and rarely does...

Raised in Ohio, New York and California, self-taught artist André Rizé is truly himself when immersed in his work. Over the past decade, his vision emerged by learning photography, cinematography, clothing design, and music. André uses whatever he can find to shape the expression: acrylics, crayons, oil-based paints...

Holiday Art Sale - a dynamic art sale featuring artworks ranging from $100 up. Original and print works from today's hottest street artists, photographers, fine artists and more, you won't find another holiday sale quite like this one.This unique shopping event is two days only...