Live Painting & Pop-up Exhibition at the Funk Zone Art Walk
LIVE PAINTING & POP-UP EXHIBITION
AT THE FUNK ZONE ART WALK
Hotel Californian, Santa Barbara CA
Nov 15 | 5pm - 8pm
JOSE "PRIME" REZA
Jose "Prime" Reza is a Mexican-American graffiti artist born and raised in the Pico-Union District of Downtown Los Angeles. Prime is credited with being a founding father of Los Angeles stylized graffiti lettering, a hybrid of Cholo lettering and East Coast style graffiti that is often bold, aggressive, and monochromatic. 

KARLOS MARQUEZ
Los Angeles-based Karlos "BUMPS" Marquez has been contributing to the local art scene since 1983—when he first created graffiti with friends under the name of "Kartoon". He continued to develop his style by pursuing art at Los Angeles City College and the "Associates of Art" school in Sherman Oaks, where he studied life drawing and full figure drawing with artist, illustrator and instructor Mark Westermoe.Today, after many years in the corporate world, Karlos is a full-time artist. He inscribes his bright, colourful and energetic graffiti on canvas and furniture. To his practice, he brings business acumen, which operates alongside a thoughtful sense of social responsibility.
DECEMBER 9TH is a Los Angeles-based creative agency built to support artists through the various steps of their careers. Through exhibitions, work-for-hire opportunities and sales support, December 9th builds channels for artists to keep working. December 9th is passionate about art, and is dedicated to creating a company that truly benefits artists.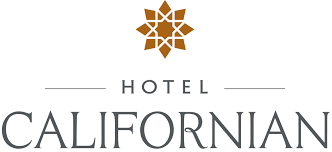 WORK BY JOSE "PRIME" REZA
EXPLORE OUR OTHER COLLECTIONS